Hotel Terme Bagni di LuccaOne of the oldest ancient thermal spas in the world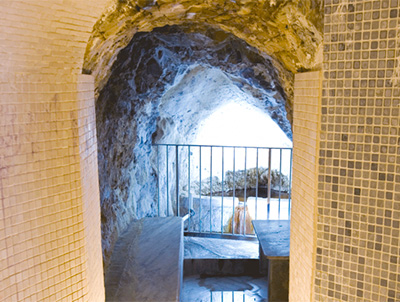 Hotel Terme Bagni di LuccaThe spa
Thermal spa treatments are not only a place for leisure and relaxation, but there are many health benefits as well dating back to ancient times.
Our spas are excellent treatments for those suffering from ear and nose diseases, skin diseases, rheumatic diseases, vascular disorders, gynaecological problems, obesity, gout and other metabolic disorders.
The treatments can also help with gastrointestinal diseases along with digestion and constipation.
Keep on reading »
Why going to Bagni di Lucca
The extraordinary healing properties of our spa waters makes us strongly specialized in the treatment of respiratory and rheumatic diseases.

Bagni di Lucca Spa it's an authentic and quiet oasis of positive energy located in the north of Tuscany, in the valley of river Lima. All-time favourites by families who chose us for the welcoming and cosy atmosphere, but this is not all.

These baths used to be the preferred also by well-known persons like: Julius Caesar, Montesquieu, Paganini, Verdi, Strauss, Carducci e Montale; just to mention a few of those who used to enjoy the awesome effects of Bagni di Lucca spa waters.
Book now a stay »